In 2012, Terry Thorsen and I founded ChartIQ in a barn in rural Virginia. We combined my passion for data visualization and Terry's life-long experience as an engineer in the finance industry (he wrote the world's first online trading platform) to create HTML5 charting software. Our beautiful, interactive, and powerful HTML5 charts can now be found on millions of screens around the world—used by banks, online brokerages, solutions providers and more.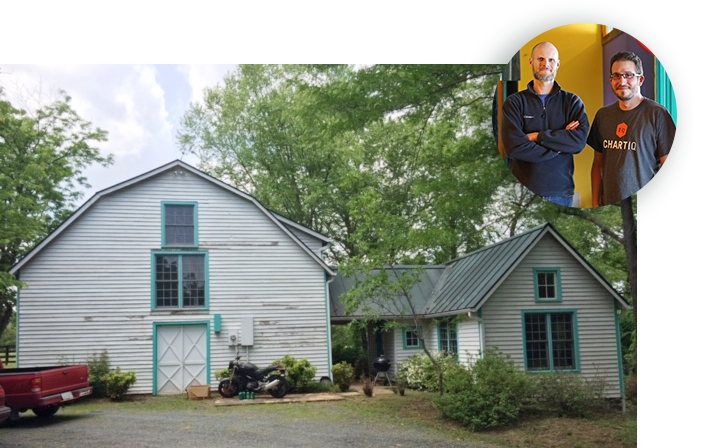 Our love for creating world-class software did not stop there. After expanding (and finally moving out of the barn) we observed a trend among our clients: they suffered from chaotic desktop environments. We noticed it was difficult for them to integrate and operate our charts along with the other applications they used every day. Multiple browser tabs were open with applications that didn't communicate, their core market data terminal and OMS/EMS platforms were launched separately, along with in-house developed applications floating around the edges. We asked ourselves—can we create a solution that connects all these applications together? The answer was yes—and we spent years developing our desktop integration platform, Finsemble. 
As a dual product company (and as the conversation around smart desktop technology grew) we realized we could no longer be known as just a charting company. The development of Finsemble opened our eyes to the problems across the desktops of all sectors—application overload and fragmented workflows are ubiquitous. We realized that our vision as a company is a workflow solutions provider, and to present ourselves in this way, a rebrand was in order.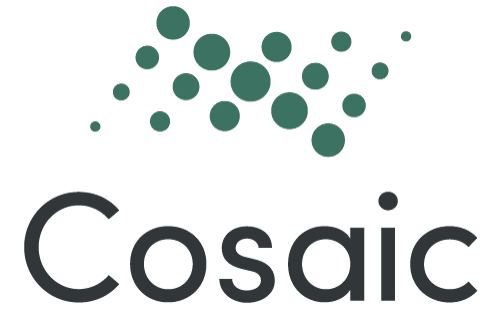 We're proud to announce today's rebrand, new website, and new name. ChartIQ and Finsemble have evolved and now live under one brand: Cosaic. This name merges the prefix co- (working together) with mosaic (bringing all the pieces together). The name represents our mission to work with clients and deliver software that solves their most difficult problems.
Cosaic: Software that brings all the pieces together.
We're excited for what the next decade will bring all of us at Cosaic. What do we believe the future holds? I've highlighted four topics below:
A raised commitment to modern tech.
We've learned— in this unprecedented era—that those who have started their digitization projects are faring better with global work-from-home orders than those who have not (See our recent webinar on business continuity imperatives in Covid-19). We see a future where even more importance is placed on getting a hold of your application ecosystem, and coordinating workflows between them. 
Further adoption of open-source.
We see FINOS (Fintech Open Source Foundation) as continuing to be a huge player (see their recent press release about the growing popularity of open-source in finance), along with FDC3 standards' adoption rates skyrocketing. We believe a rising tide lifts all boats. We believe in embracing incumbents and working together to help our clients. For information about our recent FINOS open-source contribution, click here.
Application interoperability as the de facto standard.
Applications in silos don't serve our users. We know that browser tabs are killing efficiency, and fumbling around with copy paste must be eliminated. We can't keep working in the same way—with applications scattered across chaotic workspaces. This goes well beyond finance. Workers will expect their applications to synchronize, to work in harmony, with automated rote tasks and AI doing things under the hood they don't even realize. 
Workflows with humans at the heart.
We see people leveraging the power of new technologies to do their best work. Flow is at the heart of the Cosaic mission and we believe getting people in that flow state is where brilliance and creativity arise. We are committed to creating a future that doesn't eliminate the human from the workflow with automation, but keeps them at the center so they can do their best work. 
We remain committed to our clients and affirm that our products will only continue to improve. We look forward to beginning this next chapter as Cosaic.

Looking for more resources on helping your teams do more with less? Download the Future of Sales & Trading Floors Guide to find out how smart desktop technology can help both buy- and sell-side trading floors deliver a better client experience.