HTML5 and Finance: A Paradigm Shift
Building for Tomorrow's Financial Applications

In this clip, Cosaic CTO Terry Thorsen discusses the advantages of ChartIQ as a software development kit. ChartIQ allows developers and product managers to embed financial charts into their application and interact with them leveraging the power of HTML5.
JavaScript and HTML5
in Finance

Legacy tech matters, and is used (and depended on) frequently in capital markets. But can we pave a way for HTML5 and modern web technologies? Cosaic CTO Terry Thorsen discusses how interactivity matters to traders and analysts, and how ChartIQ gives them that interactivity with JavaScript and HTML5 on the desktop.
HTML5: The Future
of Finance

Cosaic CTO Terry Thorsen discusses how technology in the finance industry is undergoing a rapid change as firms shift from legacy technologies built in Java, .NET and C++ to HTML5. The promise of HTML5 is interactivity and an overall better user experience.
Speaking Engagements and Presentations
Fintech Focus TV—Dan Schleifer, Co-Founder and CEO at Cosaic


In this episode of Fintech Focus TV, CEO Dan Schleifer discusses "the new golden age of collaboration." Desktop interoperability is invaluable when it comes to streamlining workflow and connecting applications (and end users) in global work-from-home orders. "When we start seeing firms like Bloomberg realize that opening up [for interoperability] is to their advantage, it does mark a change in the industry," Dan explains.
Leveraging Contextual Data to Take Real-time Action

At 2019 Symphony Innovate, CEO Dan Schleifer discussed how application overload has been plaguing the desktops of the finance industry and beyond for years. To increase end user effectiveness, efficiency, and reduce error rates, workflow solutions like Finsemble are here to help. In this live demo, see ChartIQ charts shared in real-time within the Symphony messaging application.
Integrating YellowFin & iPushPull into Finsemble

In this FINJS presentation, Director of Solutions Engineering Kris West showcases the power of application interoperability. The Finsemble ecosystem of applications allows you to bring together tools you use every day for sophisticated workflow. This demo leverages the power of Finsemble to bring together well-known financial applications YellowFin and iPushPull for an integrated workflow.
Data Visualization on the Desktop

In this FINJS presentation, see how you can use web technologies to create advanced, integrated desktop environments. Panopticon is a streaming visual and analytics platform for the financial sector. This demonstration shows how Finsemble and Panopticon come together for advanced workflow and powerful context sharing.
The Long Tail of Easy Features

Drastically accelerated time to market sets Finsemble apart from other smart desktop platforms. In this presentation Jim Bunting, Director of Business Development, walks through the various features that come out-of-the-box with the Finsemble SDK. UI functions like hotkeys, snapping and docking, and application auto-arrange have all been carefully thought through by our engineers. Seems easy, right? See how the "long-tail" of the easy features is harder than it seems.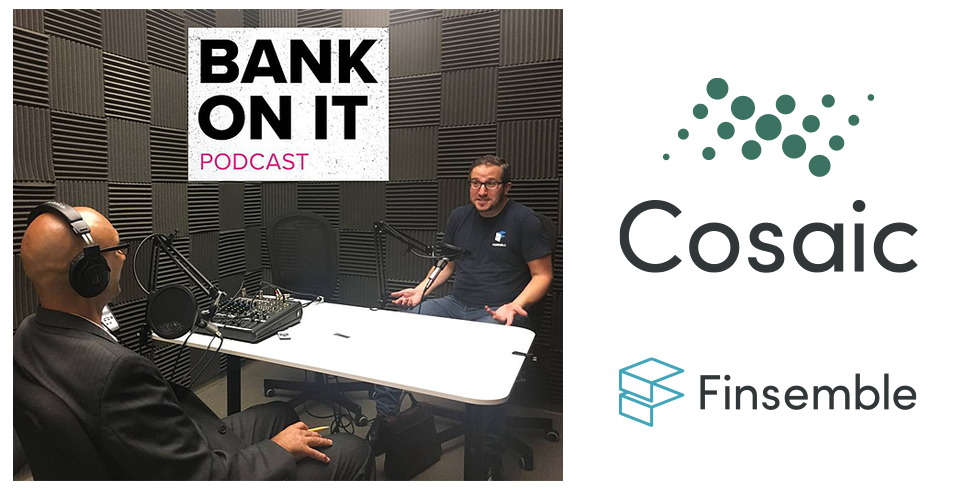 Bank on It Podcast
A company culture of interpersonal communication can lead to surprising results. "Our second product was created because of a need we saw by visiting existing customers," says CEO and co-founder Dan Schleifer.
Why Two Y-Axes (Y2Y): A Case Study for Visual Correlation with Dual Axes
Brath, R., C. Hagerman and E. Sorenson, 24th International Conference Information Visualisation, Vienna, September 2020
Many researchers and authors recommend against dual axis charts. We provide a case study of timeseries correlation analysis in financial services where dual axis charts superimpose series to facilitate observation of local patterns. Fine-grain patterns cannot be otherwise perceived using a single axis charts, normalization charts, scatterplots nor statistical correlation analysis.
View Paper
View Presentation