iPushPull Integration
ipushpull delivers an API that lets you securely share data between desktop applications like Microsoft Excel, mobile devices and cloud services in real-time, without sending files. The partnership between ipushpull and Finsemble extends significant value to Finsemble customers who want to enhance data sharing capabilities, stitch together top performing workflows quickly, and increase efficiency in the front office and beyond.
ipushpull Joins the Finsemble Ecosystem
Adaptable Tools Integration
Adaptable Tools is a fintech software house committed to building the tools to make data work for users, helping decision-making and enhancing productivity throughout data-driven organizations. Development focuses on end users, creating products which meet their needs intuitively.
Featured Ecosystem Partner Adaptable Tools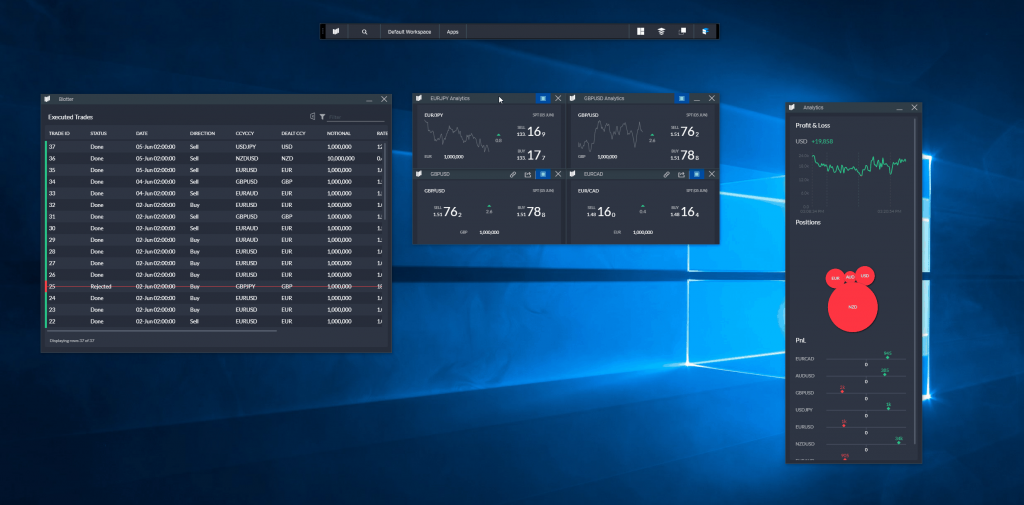 Adaptive Integration
Adaptive is a global financial technology consultancy with clients throughout Europe and America, supported by offices in London, Barcelona, Montreal and New York. Their clients include tier-1 investment banks, brokers, asset management firms, commodity trading houses and fintech providers. They provide expertise in designing, building and operating bespoke software solutions such as electronic trading systems, real-time workflow solutions and digital platforms on internal infrastructure as well as public cloud.
Your favorite fintech applications, supercharged.