What is FDC3? An Overview
The goal of FDC3 (Financial Desktop Connectivity and Collaboration Consortium) is to provide universal connectivity and standards for all desktop applications for the finance industry. Think of the standards (referred to as FDC3 standards or simply FDC3) as a common language for financial applications to be able to communicate with each other. By use of this common language, FDC3 enables faster decision-making, improves productivity, and streamlines workflows through interoperability of desktop applications.
In October 2017, Cosaic (along with over twenty banks and capital markets solution providers) joined together to create the FDC3 working group. Much like the now ubiquitous Financial Information eXchange (FIX®) standard, the goal was to create vendor-neutral standards to achieve connectivity and foster choice—specifically across applications on the desktop. To this day, FDC3 standards are owned, maintained and developed through the collaborative efforts of the FDC3 community—40+ members that include the major smart desktop platforms (such as Finsemble), application vendors, and many buy- and sell-side firms. Since 2018, FDC3 has resided within FINOS—the Fintech Open Source Foundation.
Without guidelines, how can financial applications from thousands of different vendors learn to communicate? Enter FDC3. A community of professionals — banks, buy-sides, and fintechs — working together to solve this problem.
Read more about Cosaic joining FDC3
In the same way that FIX created a common protocol for server-side communication between systems, FDC3 would enable desktop applications to communicate with each other via a common protocol.
---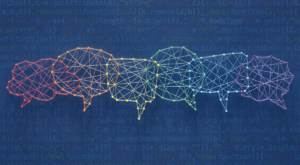 Check out TABB Forum article from April 2021
The Fabric of Capital Markets: How FDC3 Standards Mirror the FIX Path to Ubiquity
The FDC3 Common API
The foundation of FDC3 is the common API (Application Programming Interface), which is a single interface that any application developer can write to (whether it's an in-house built app or a vendor application) in order to add interoperability to their application. Think about the FDC3 API as an agreement between existing platforms and applications. It's a consistent interface for developers working with FDC3.
On the road to better user experiences, having access to an open API for interoperability is the first step, learning how to use it is the second. The team at Cosaic is always ready to support you on that journey. We provide a high-quality solutions engineering service to our clients and partners, ready to provide guidance on how best to integrate interoperability into their applications and how best to leverage it within their smart desktops.
The landscape of application interconnectivity is evolving right before our eyes. In the background, is FDC3.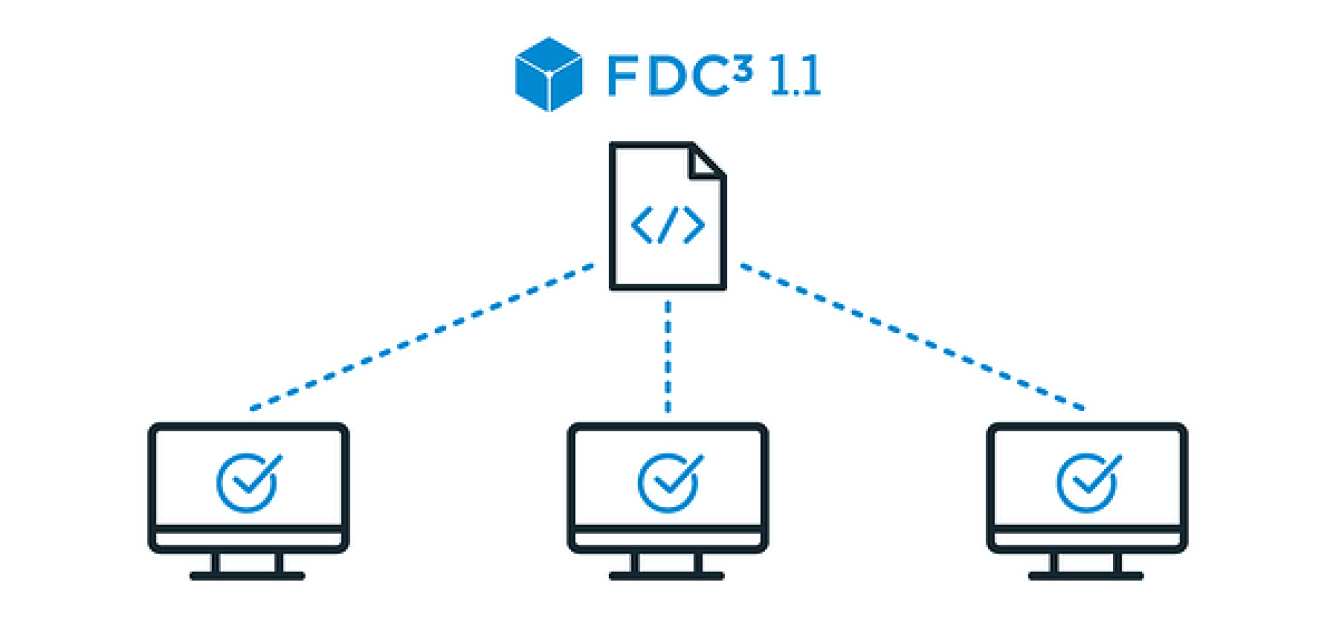 FDC3 1.1: Plug and Play for Desktop Interoperability
Exciting news for application interoperability was just announced with the new FDC3 1.1 standards. For the first time, application vendors can write to a single API and distribute their applications to users of any smart desktop platform. Prior to the FDC3 1.1 release, application vendors wanting maximum distribution were forced to build and deploy three separate packages using three separate APIs (for each FDC3-compatible "desktop agent" such as Finsemble, OpenFin, and Glue42).
FDC3 1.1 now gives fintech vendors freedom of choice and broad distribution. Application vendors can build to a single, standard set of APIs and reach the entire industry. Additionally, as a desktop owner, you aren't locked into a specific desktop interoperability platform — you can take your in-house and vendor-supplied applications and move them over to a different interoperability platform.
Read full post here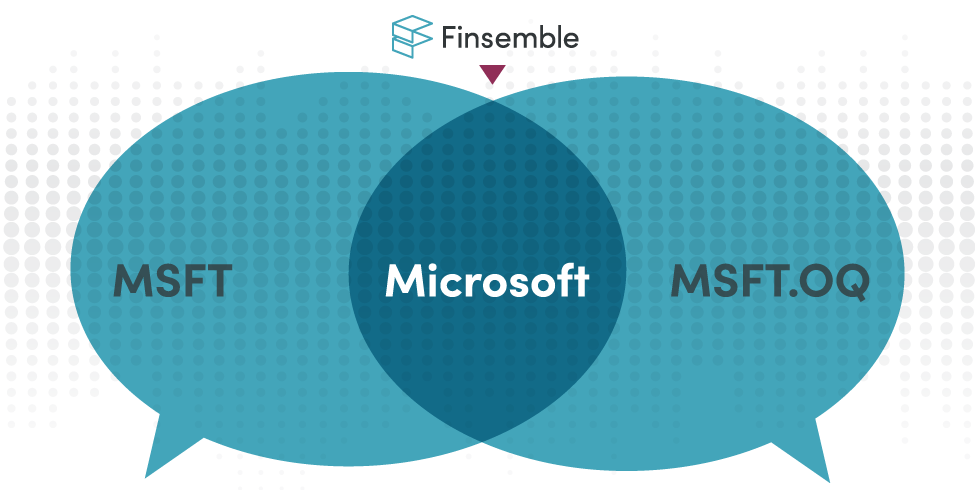 Context Data and Intents: The Core Standards of FDC3.
In any multi-step workflow, there are actions and responses to actions. These actions are composed of data context and intents—the core of FDC3. An easy way to think about context is "nouns" such as ticker symbol. Intents can be thought of as an action, such as open a chart. In this post, we'll break down two key specifications of FDC3 to give them a closer look.
Read the blog post
What Does FDC3 In Action Look Like?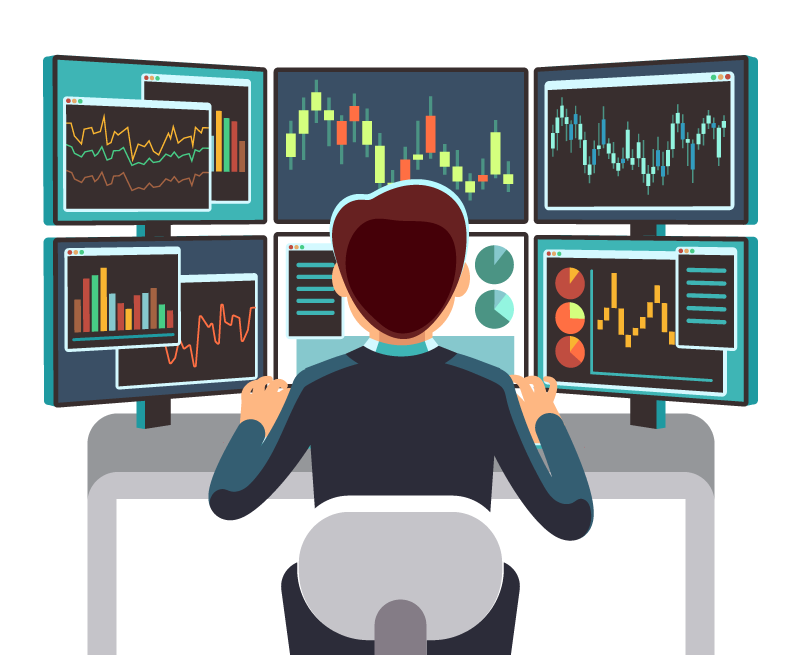 When you are thinking about getting applications to talk to each other, what do they need to do? The first thing to find out is if FDC3 is supported. Finsemble fully supports any FDC3 API. For more developer information, check out developer details here.
Advanced Workflows with FDC3 and Finsemble
The FDC3 specification is focused on context data, intents, and directory of applications that can handle context and intents. Passing a message (context data) and an action request (an intent) is certainly powerful, and enables synchronization of context (all of your apps updating at the same time) and launching an app with context. Real-world workflows like responding to an RFQ, handling a trade break, or doing pre-trade analysis require many more steps, dependencies between applications, and state management.
FDC3 is necessary, but not sufficient to enable these kinds of real-world use cases. As the standard evolves, it will continue to grow and support more complex workflows. But the reality for now and likely into the future is that extending beyond the standard is critical. As you look to build or buy a desktop interoperability platform, this is a key consideration – mapping out target workflows and identifying critical capabilities required to enable them. Visit our workflows overview page here.
FDC3 Fast and Easy: Introducing the FDC3 Workbench for Vendors
As desktop interoperability gains momentum, app vendors must prepare for expectations from clients who look for FDC3-enabled applications to join their integrated desktops. Meeting FDC3 standards allows your app to easily interoperate with other applications (without the need to coordinate with their developers first) and therefore secure a spot on clients' smart desktops. Getting your application FDC3-enabled is easier than ever with the new FINOS-contributed project, FDC3 Workbench. This new developer tool makes it easy to verify that your application communicates correctly with other apps using FDC3 protocol, while additionally providing a fully-featured desktop agent—Finsemble—to develop in. Don't be left out of the interop movement—join this session to see how this open-sourced workbench can assist you today.
License
Watch webinar here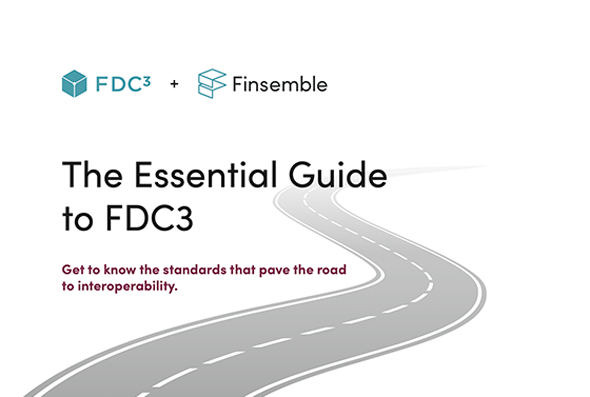 The Essential Guide to FDC3
Get to know the standards that pave the road to interoperability.
Download The Essential Guide to FDC3 to learn:
What FDC3 is and what its goals are.
Why FDC3 matters so much for the future of the financial smart desktop.
FDC3 basics, including API, context, intents, and application directory.
How FDC3 is at the heart of interoperability, but is by no means a complete solution.
Download Whitepaper
As the conversation around FDC3 advances, we'll be involved every step of the way. Want to learn more about Finsemble and how to shape a new way to work for your users? Contact us for a demo.
---
DIGITAL ROUNDTABLE
Next generation workflow: The power (and necessity) of embracing FDC3 standards
On March 25th, industry leaders discussed the origins of FDC3 and why it's so important. What does the future hold for businesses adhering to FDC3 standards? As FDC3 evolves, how will it continue to grow and support complex workflows?
Watch recording