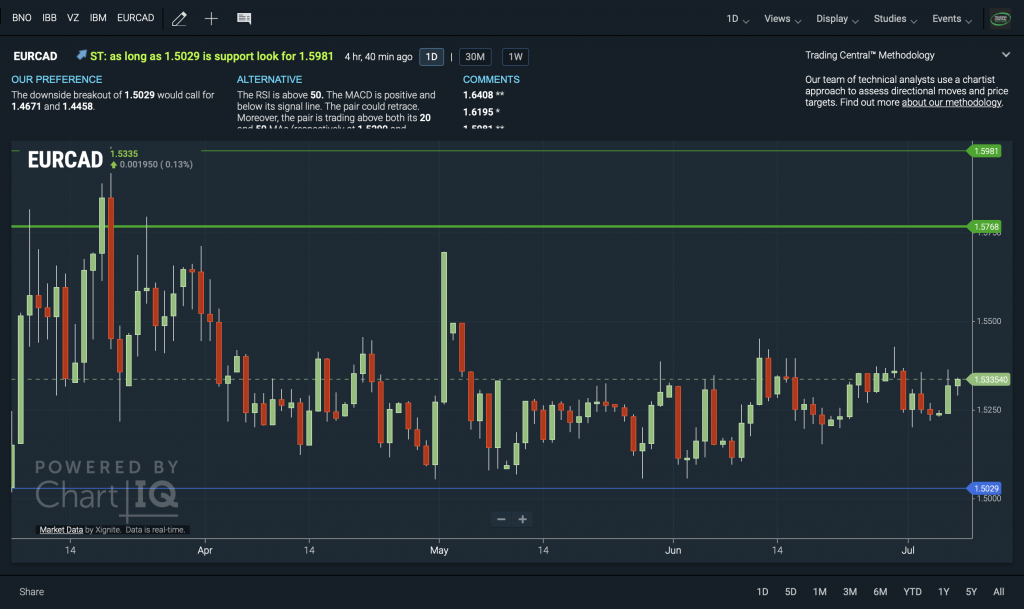 Analyst Views
The integration of Trading Central's Analyst Views within ChartIQ's HTML5 Charting Library adds value to any trading experience. Analyst Views brings investors concise analytics on over 72,000 financial instruments and is filled with modern, interactive data visualizations.
Supporting Trade Decisions with Top-Down Research
Analyst Views enables traders to form timely and educated decisions by offering concise, actionable insight at the moment they need it. All trends are identified through the proprietary top-down macro models created by Trading Central's award-winning research team.
Insight, the Moment You Need It
Analyst Views within the Charting Library conveys key technical details for any instrument, helping investors gain a clear understanding of a trade scenario.
Quickly gain a clear view of a trade scenario and act immediately if required
See the price target line that shows potential gains (blue) or a stop-loss line for a trend that is reversed (red)
Manage risk
Interact with multiple trade scenarios right on the chart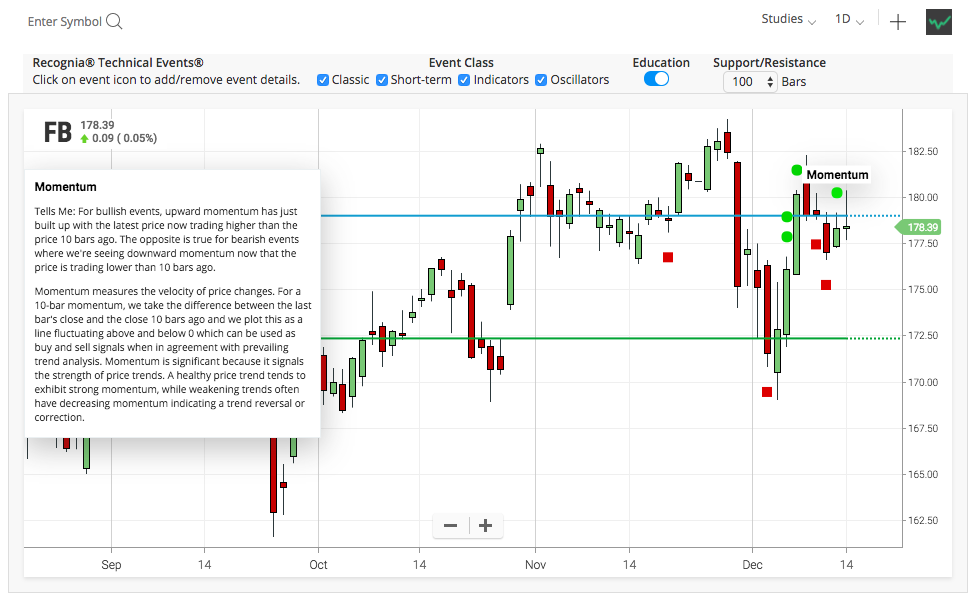 Technical Insight™
Trading Central's Technical Insight™ Plugin combined with ChartIQ's HTML5 Charting Library event markers allow traders to mark on a chart when major events occur. The event marker then becomes a future reference point for similar events that can potentially impact the price of a certain asset.