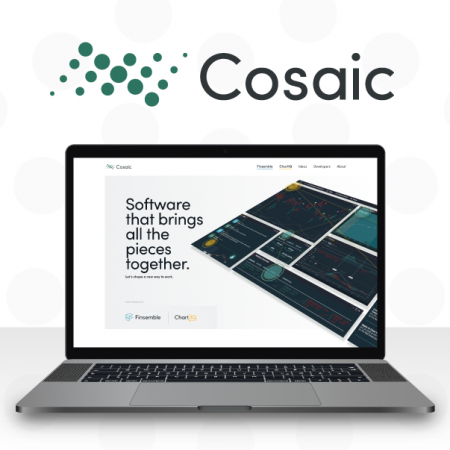 FinTech | July 6, 2020
We've Rebranded! Let's Shape a New Way to Work.
We're proud to announce a rebrand, new website, and new name. ChartIQ and Finsemble have evolved and now live under one brand: Cosaic. This name merges the prefix co- (working together) with mosaic (bringing all the pieces together). The name represents what has already changed within our company – that we are a workflow solutions provider.