Our world-renowned charting solution is used by institutions, brokerages, and technology providers across capital markets. Firms look to ChartIQ for interactive, powerful data visualizations to delight their end users. Our charts can be found on millions of screens across the globe.
ChartIQ took the time to understand our objectives and gave us a lot of help to achieve our goals.
—Colm Furlong, Fidessa Product Marketing Manager
"Powerful data visualization supports powerful data comprehension. Offering ChartIQ tools across FactSet's workstation and mobile applications provides clients with a strong vehicle for fixed income and market analysis."

— Kristy Karnovsky , Senior Vice President, Research, FactSet

FactSet users leverage the power of ChartIQ to enhance their ability to work with, manipulate and manage their data, effortlessly build reports, and combine commercial data with their own. With the addition of Term Structure Graph, FactSet's end users will also have full data transparency and visualization of market activity that can be time-stamped and customized for an array of securities, including futures, swaps, forwards, and options.
ChartIQ Case Studies

Looking to modernize their quotation system,
National Bank of Canada
needed a fully integrated charting solution that was simple and accessible. ChartIQ helped leverage their partnerships with third-party providers to present a one-stop location to visualize market data.
Read case study

Using ChartIQ,
Fidessa
vastly improved the UX/UI and overall user experience for their 24,000+ users within 6 months time. Fidessa was able to quickly build and extend their platform by adding their own data, aesthetic, and limiting restrictions.
Read case study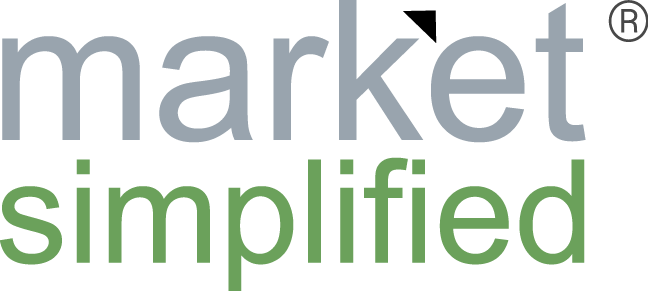 Rather than investing heavily on in-house charting tools and creating technical debt, Market Simplified discovered that ChartIQ was the easier route. Their team took advantage of ChartIQ's extensive support, documentation, and templates to create a developer-friendly experience.
Read case study
"Leveraging ChartIQ's innovative software framework further empowers our engineering teams with best-of-breed development tools. In turn, our clients gain new capabilities to better inform their trading and de-risking decisions across asset classes."

— Spiros Giannaros , Charles River President

Charles River Development, a State Street Company, recently announced that the Charles River Investment Management Solution (Charles River IMS) now integrates with ChartIQ, enabling Charles River to provide institutional traders with visualization tools that deliver greater insight into data affecting investment decisions. These capabilities help traders conduct pre-trade technical analysis, gauge in-trade market impact and better understand post-trade execution quality.
Finsemble is an application interoperability platform that allows applications of any type to link, sync, and share information. Creating a "smart desktop" with Finsemble is easy with our patented integration technology pre-built infrastructure. Firms looking to combine legacy thick apps with new technologies use Finsemble for their digital transformation initiatives.

Lind Capital is an independent trading company where trading, technology and innovation meet. A dynamic organization in a world that is constantly changing, their objective is to create value for their employees and stakeholders by exploiting market inefficiencies.
Finsemble Webinar: How Pictet Asset Management trading desk created workflow automation for the desk.
In this webinar, join Cosaic CEO Dan Schleifer and special guest Carl James—Global Head of Fixed Income Trading at Pictet Asset Management—for a discussion around PAM's journey to interoperability. Carl demonstrates some of their workflows; to include Money Market, Credit and FX.
In the push for automation, I wanted to find a way of collapsing trader workflows. Having reviewed other offerings, we landed with Finsemble. We felt that they are a company that, culturally, is a good fit. They are used to helping companies and understand there is a 'try and fail' element to the process.

— Carl James , Global Head of Fixed Income Trading, Pictet Asset Management

"Pictet Asset Management is an independent asset manager, overseeing more than CHF206bn for our clients across a range of equity, fixed income, multi asset and alternative strategies. PAM provides specialist investment services through segregated accounts and investment funds to some of the world's largest pension funds, financial institutions, sovereign wealth funds, intermediaries and their clients."
Finsemble Integration Partnerships
Integrating the best in fintech is our speciality. The below integration partnerships make up an ecosystem of applications that can easily link and share information. More about our ecosystem here.
"Our clients often can't justify the huge investment required to create a more joined-up user experience for traders and risk managers by re-implementing everything from scratch. Finsemble offers our clients a road map to an HTML5 future that doesn't break the bank."

— Graeme Harker , Managing Partner, NORMAN & SONS

Do you love the apps you use at home but struggle with terrible software products at work? Are you frustrated by a slow and costly software delivery process that delivers products that don't help your users? NORMAN & SONS is a digital strategy firm specialising in the research, design and development of user-centered enterprise applications for the financial services industry. We help our clients to "design the right product, and build the product right".
"Our clients need to deliver a desktop experience that is both elegant and cohesive. Their users must deal with a multitude of new and existing applications. Finsemble provides a framework to handle these challenges. Adaptive values our close partnership with Cosaic, and appreciates their approach to technology and clients."

— Matt Barrett , Co-founder and CEO, Adaptive

Adaptive is a global financial technology consultancy with clients throughout Europe and America, supported by offices in London, Barcelona, Montreal and New York. Their clients include tier-1 investment banks, brokers, asset management firms, commodity trading houses and fintech providers. They provide expertise in designing, building and operating bespoke software solutions such as electronic trading systems, real-time workflow solutions and digital platforms on internal infrastructure as well as public cloud.