About Us
Cosaic was founded in 2012 with the vision of creating a simple but powerful HTML5 solution to display financial visualizations. The name Cosaic merges the prefix co- (working together) with mosaic (bringing all the pieces together).
Since 2012, our suite of product offerings has grown in scope and can now be found on millions of screens around the world. Our world-renowned HTML5 charting library, ChartIQ, can be found on Yahoo Finance, Fidessa, and E*Trade. Our smart desktop platform, Finsemble, is installed on thousands of workstations at leading financial institutions across the globe.
"Partnering with Cosaic, who's considered to be a leader in the industry, we felt that we would really be able to accelerate our time to market, improve the user experience for our users, and it would afford us the opportunity to focus on the key aspects of charting that we felt differentiates us at Iress."

— Colette Nothnagel​ , Associate Product Manager

Iress is a technology company providing software to the financial services industry. Their software is used by more than 10,000 businesses and 500,000 users globally.
"In the push for automation, I wanted to find a way of collapsing trader workflows. Having reviewed other offerings, we landed with Finsemble. We felt that they are a company that, culturally, is a good fit. They are used to helping companies and understand there is a 'try and fail' element to the process."

— Carl James , Global Head of Fixed Income Trading, Pictet Asset Management

"Pictet Asset Management is an independent asset manager, overseeing more than CHF206bn for our clients across a range of equity, fixed income, multi asset and alternative strategies. PAM provides specialist investment services through segregated accounts and investment funds to some of the world's largest pension funds, financial institutions, sovereign wealth funds, intermediaries and their clients."
A New Way to Work.
We are a team of world class software engineers, sales and marketing professionals, and product designers who work from locations around the world thanks to our flexible Open Location policy. Our company offices in Charlottesville, New York, and London are close to centralized downtown locations that provide the backdrop for the creativity and innovation that are core to our culture.
Through software, we help you cover more ground, reach new heights, and achieve great things. We believe great software is the energy that propels people (and work) forward.
Please reach out to us if you'd like to talk about charting solutions, desktop workflow, company culture, or if you'd like to explore the possibility of joining our team.
Cosaic Wins
2022 CBIC Employer of the Year Award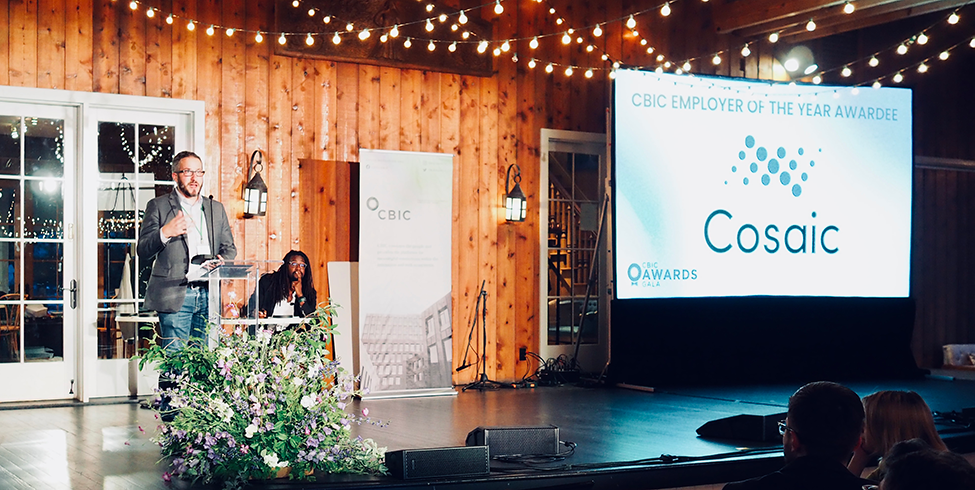 The 2022 Employer of the Year Award recognizes a business that brings job opportunities to Charlottesville and fosters the thriving tech community, along with supporting and recognizing its talented employees. Cosaic CEO Dan Schleifer accepted the award, mentioning that he chose Charlottesville to found Cosaic because of its growing tech community, affordability, and talented employee prospects. Read more about the award.
Our Origin
Story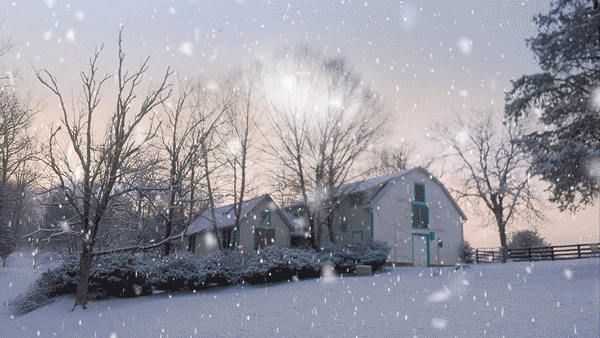 Cosaic was founded in 2012 in a barn near Charlottesville, VA, with the vision of creating a simple, but powerful HTML5 solution to display financial visualizations. Our original company name was ChartIQ. The name Cosaic merges the prefix co- (working together) with mosaic (bringing all the pieces together). The name represents our mission to work with clients and deliver software that solves their most difficult problems. Read more about the Cosaic brand.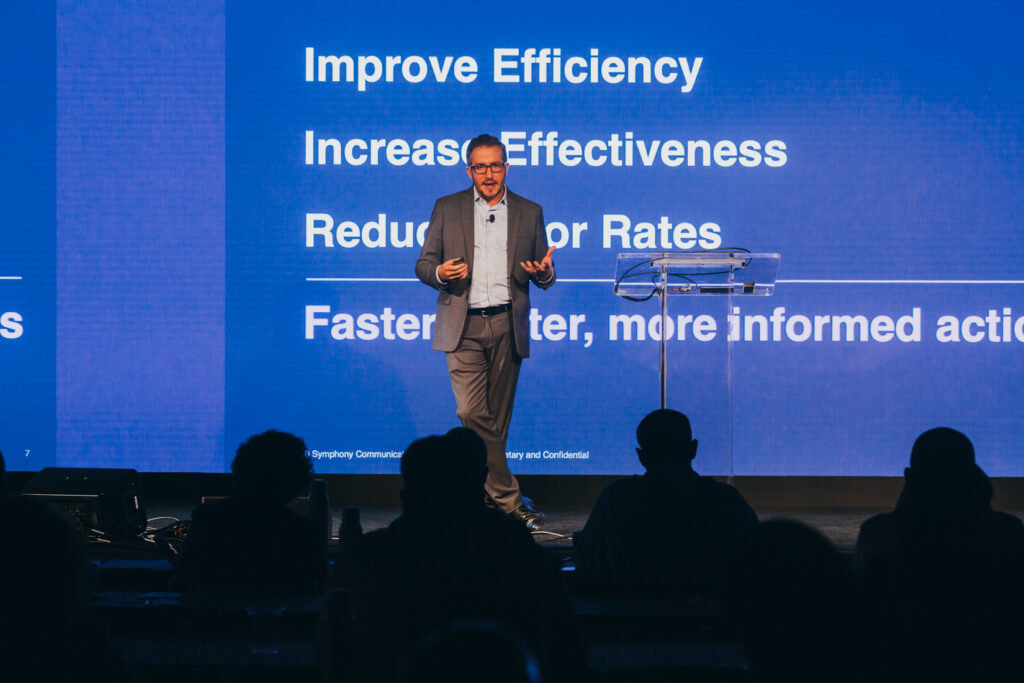 Hear from our founders
Our leadership team has been part of the conversation around the technology evolution in the finance industry for years. Find a collection of our leadership team, product owners and engineers presenting on topics like HTML5 in finance, application integration, and workflows in capital markets.
More from the Cosaic team